About Us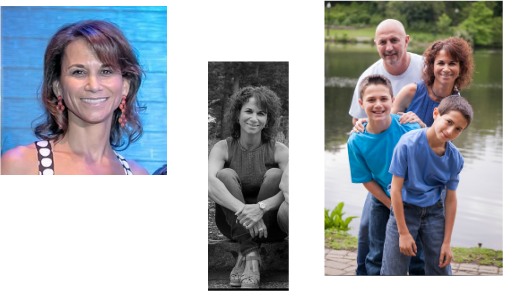 West Essex Speech-Language Associates is a private practice serving pediatric clients living in the Essex, Passaic and Morris county areas. All Horizon Blue Cross/ Blue Shield plans are accepted at this time.

Elizabeth Giuffrida, MS, CCC-SLP, is the Director of West Essex Speech-Language Associates. Liz's philosophy is built on years of providing therapy, staying current with ongoing professional education, and using evidenced-based practice to empower children to communicate. She believes that involving clients' families is a key component to helping their child progress outside of the therapeutic environment and encourages families to take an active role in their child's treatment plan.

---
As a licensed speech-language pathologist with over 20 years experience, Liz has extensive training in the evaluation and treatment of children with communication disorders, including articulation and phonology, language disorders, childhood apraxia of speech, stuttering, pragmatics, social language deficits, phonologic awareness and play skills. [Please
see our glossary
for an explanation of terms.] Liz works with a variety of populations including the developmentally disabled and children on the autism spectrum.
Liz earned her BA in Communication Sciences and Disorders from Douglass College of Rutgers University, and her MS in Speech-Language Pathology from Boston University. She is certified by the
American Speech Language Hearing As
sociation
and is a member of the New Jersey Speech Language Hearing Association.
She lives with her husband and her two sons in Cedar Grove , New Jersey.
Liz has worked in a variety of clinical settings, including the following:
private pre-schools
university and acute care hospitals
rehabilitation centers
home health-care settings
skilled nursing facilities
university clinics
private-practice clinics
center-based early intervention clinics
Liz provides in-service opportunities to professional staff as well as parent groups and works with local public schools to
augment speech/language therapy provided within the school.
Liz and her associates also provide speech and language therapy through private clinics housed in surrounding preschools.